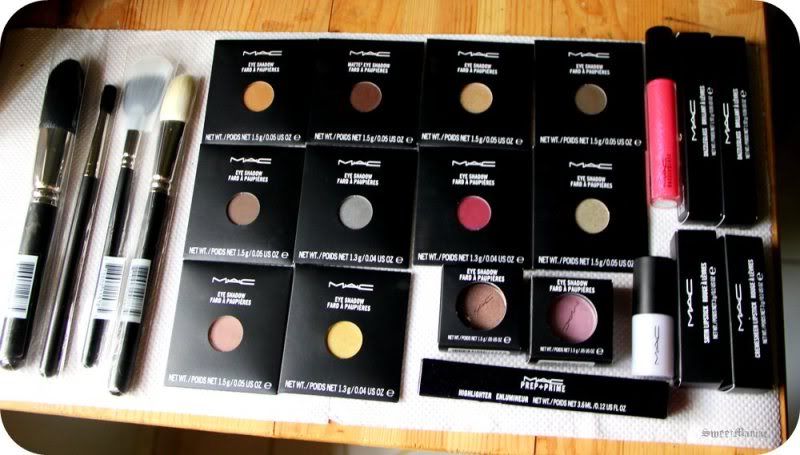 A few bushes, pro refill pan eyeshadows, dazzleglasses and lipsticks
I recently been purchasing a few make up stuffs from ebay and ordered from a friend in US and these are some of them. Actually I have stopped my bad habit a year ago.. but this internet shopping syndrome suddenly appears again ! Cant help it guys, coz some products that I want to have arent available at the local stores... so I have to ask a friend in US to get it directly from the MAC website and ship it to me, since MAC cosmetics online doesnt offer international shipping !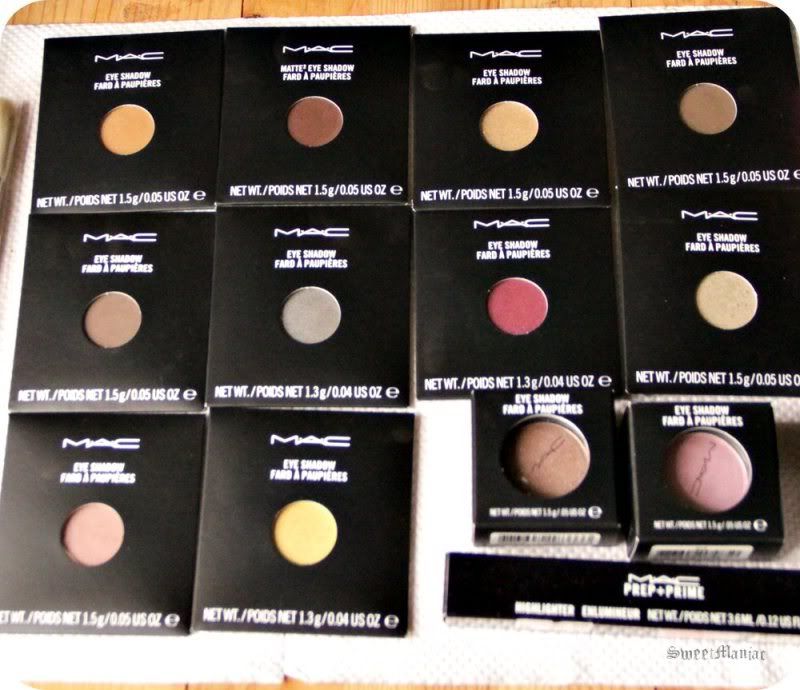 The pro refill pan eyeshadows and two limited edition e/s which I got at cheaper price. Some of them arent available in Malaysia market so thats why I had to buy online ;( I love collecting MAC e/s since I think it offers the best pigmentation and comes in variety of colours. Im not gonna swatch these coz Im planning to create a special entry of my MAC shadow collections in my blog, later on.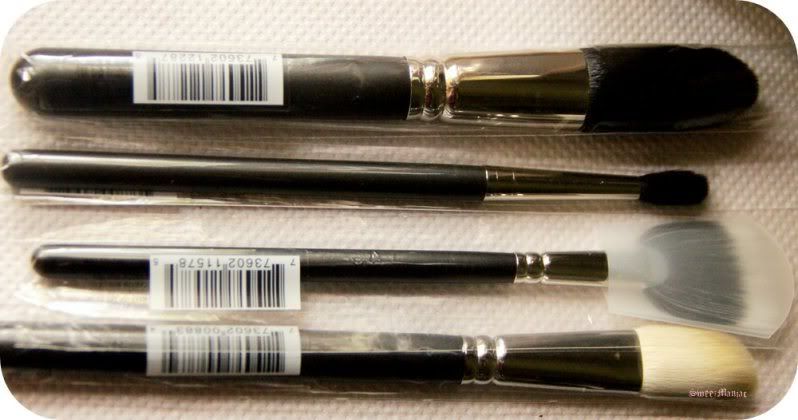 I got these brushes from a trusted ebay seller. I was looking for #134 (fan brush) since its already discontinued, lucky to find this on ebay but as ya'all know, ebay sellers usually sells discontinued and limited editions stuffs at high price ! So, I have to get the other three brushes eventhough I already have them to backup the price of 1 brush + shipping ;( Becareful if you plan to buy MAC brushes over the internet especially on ebay, coz they are so many fake ones as well.. and the worse part is, they are selling fake brushes at high price.. so, study about the seller, the products they are selling before you make a purchase.
L-R: Lip conditioner stick, Myth and Modesty Lipsticks, Utterly Posh, Stop!Look!, and Steppin' Out Dazzleglass.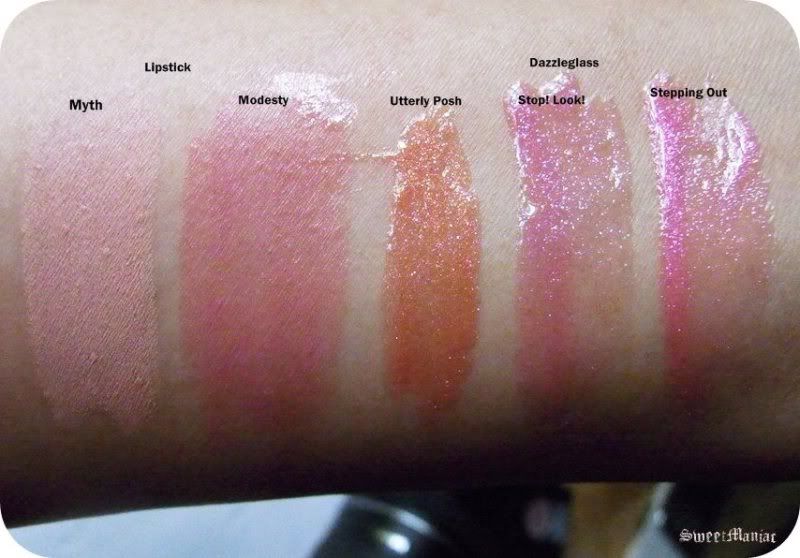 The swatches of all the lip products.
Mode: Happy !! ;)