Today, Im gonna blog about my dressing table ... yess, dressing table ,every woman needs it ! :)
Its actually the second vanity table that I owned especially for doing make ups. The first one is of course in my bedroom and its not a kind of mix and match pieces like this one, which im gonna tell you about ;p When I asked my hubby to build this , I said .. I wanted it to be as simple as possible, and fit the wall just right , since the room is quite small annnd I want it to be WHITE ! yess I love white furnitures.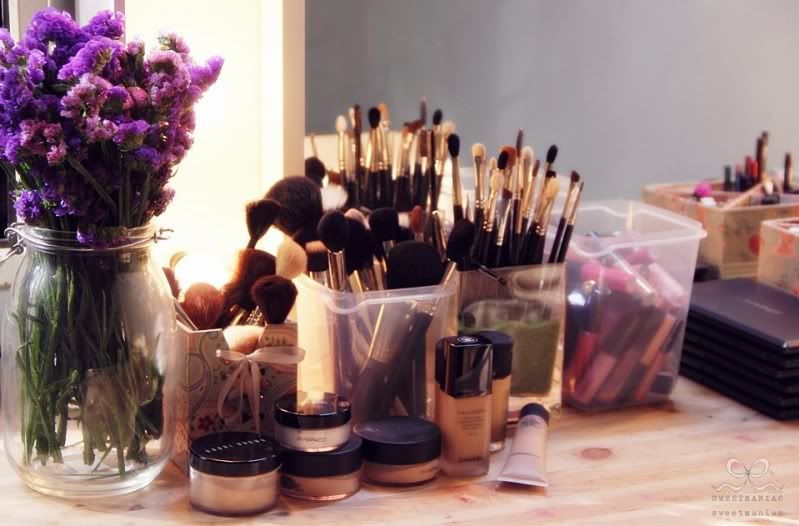 At that time, we already owned a plain table bought at IKEA where it used to be sort of my working space, a (place where I did my embroidery things while playing computer :p ).. its actually a table top sold separately without the legs. So if you buy the table top piece, you have to purchase either two legs / 4 according to your requirement. In my case, I just used two legs and the other end is screwed to the wall. So, since the room is already crowded with stuffs and we never wanted it to be more pack with new furnitures and items, we decided to turn the table into a vanity table ... the beginning of Ikea hacking things.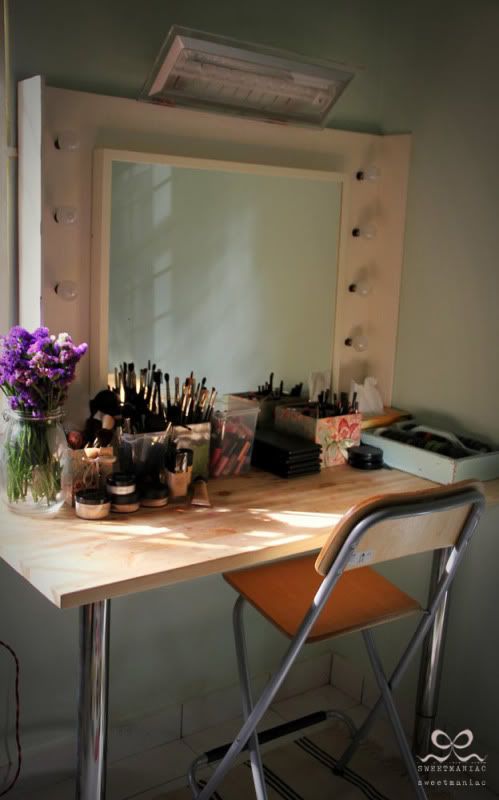 Taraaa ...
Very simple isn't it ? I just love it ! The tabletop is made of pine wood .. the texture is very fine and we just leave it as it was. I think it suits the white framed mirror gorgeously. The mirror is also purchased at IKEA and its been fixed to a frame which has several bulbs fixed all around it for superb lighting !The frame of course is self built by my hubby :) The wiring though was kinda complicated to do .. but glad that he tackled the problems well, after a few times of failure ;p Good try !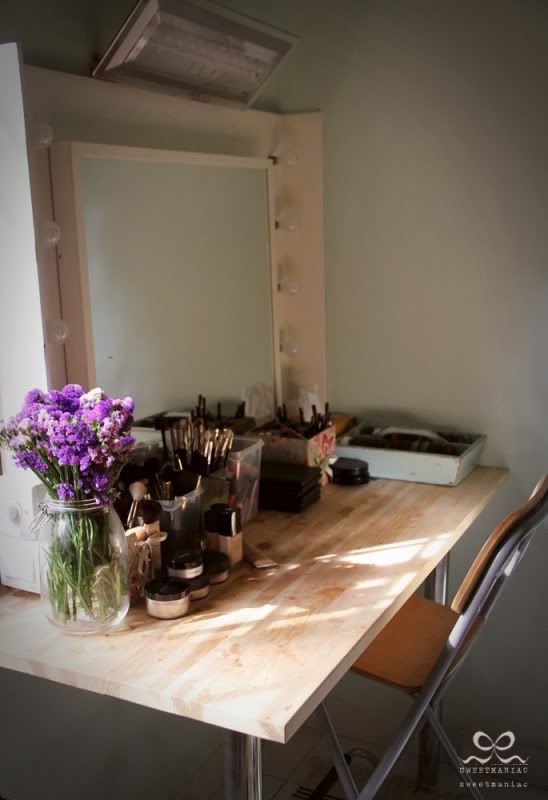 My hubby did an amazing job on building this up for me .. the kind of vanity table that I've ever dreamt of . The one you'd probably seen at backstages / built in at make up stores :p Thanx a million !! Mix and Match is cool and funnn to do :)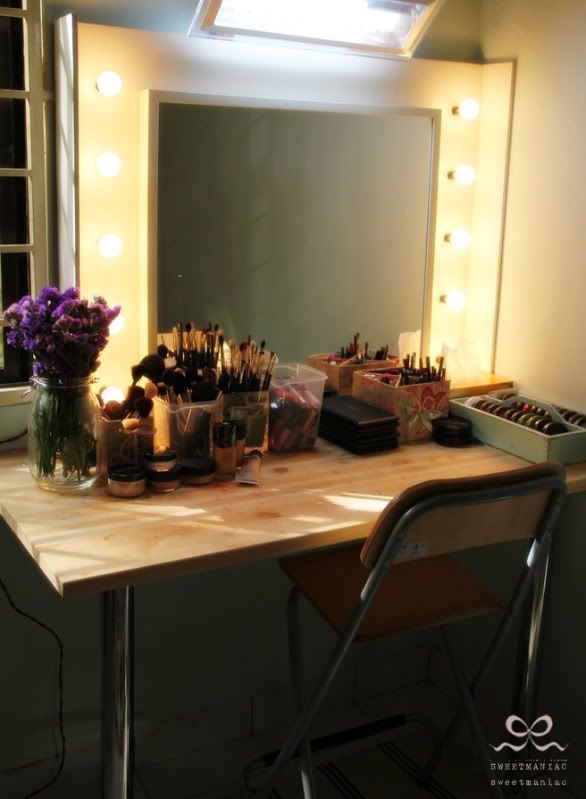 With the lights on :)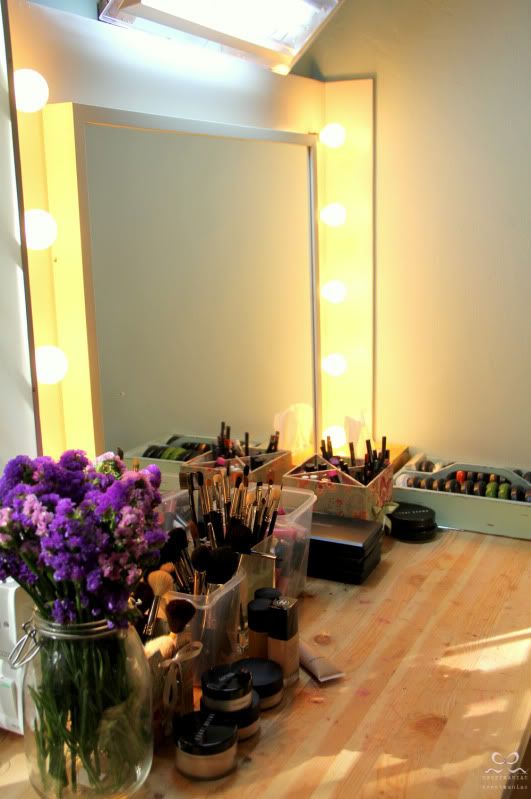 Building your own vanity dressing table isn't as much of a challenge as it may appear to be. The key point is, let your imagination run wild, be creative and innovative ! ;)
check out the entry on Ikea Hacker website
here