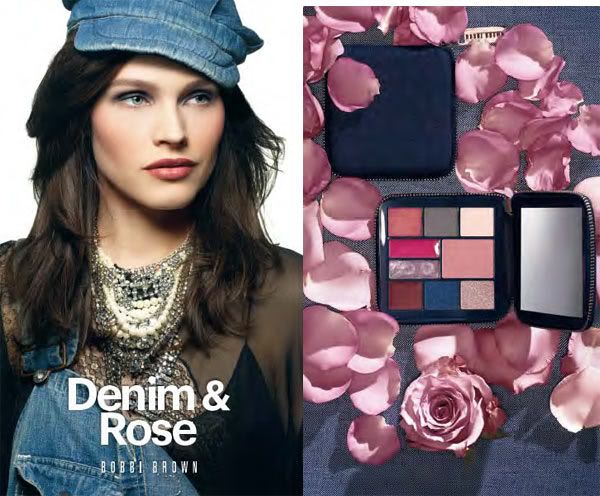 Its been years since I last bought Bobbi's limited edition palette. I'm not really a fan of Bobbi's eye shadows, really. I feel that its hard to blend and the pigmentation is not really good. But for this time, I think I had to get this because of the very sexy + rock n chic packaging ! Really, the main attraction of this product is the mini palette, very compact .. very nice .. covered with beautiful wash denim. I always love Bobbi's palette.. not because of the product (sometimes) but she always come out with very smart, unique palette case which is rarely seen from other cosmetic lines. (oh, is that what makes its expensive ??) . No matter what.. this Latest collection for Fall 2010 is interesting to have . Face palette (RM230)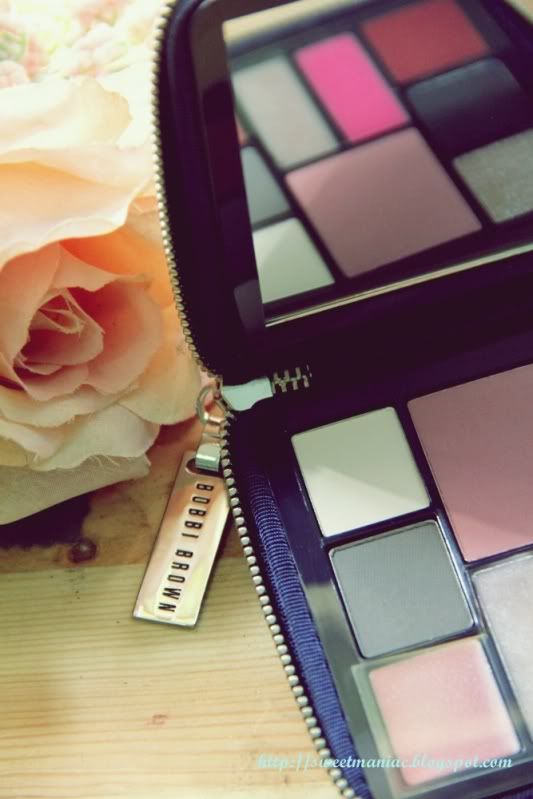 This time, I'm stunned and satisfied with the beautiful colour combos of this face palette.. denim and rose hues are perfect ! I love the shadows except for the permanent shade which is Navajo ( I hate matte highlighter) but I believe its Bobbi's fav shade since she included this shade in almost of her limited edition palettes.. The blush .. as well as the lip products too are gorgeous ( any products with a flush of rose are my fav.) ! This palette is great for travel since its packed with 4 eyeshadow shades, 2 beautiful lip gloss shades, a soft rose blush. and two fresh rose lip colours. Quite plenty of options for day to night look. Genius !
photo soursce: bobbibrown.com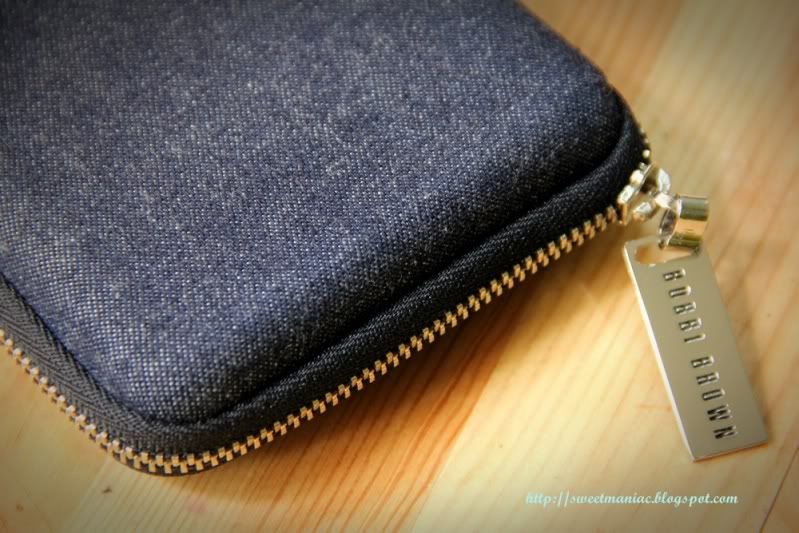 Love the zip around style ;) pretty !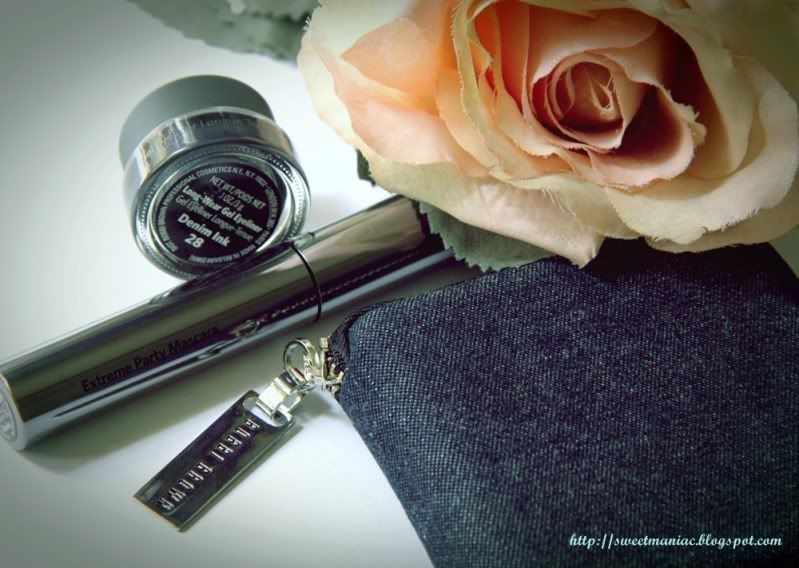 Other cool stuffs that I got from this collection are the Denim Ink gel eyeliner (RM 75) and extreme Party Mascara (RM 80) which is a very dark blue mascara. Pretty cool isn't it. The gel eyeliner though is not a limited edition stuff, (sadly i just knew this !) The colour is a dark blue almost black.. or would I describe it as blue black which is great if you don't like the black eyeliner that can look harsh sometimes ...
Check out other product range from this collection
here
Interesting Part:
I got free product samples and a cosmetic bag that looks very classy in black ;) .. also entitled for 15% discount on any DKNY jeans denim wear and next item at 20% on the second purchase. but Im hoping to get a free denim from the lucky draw.. ughh .. (only in my dreams)
What is more interesting ? They offered me and hubby FREE facials at Bobbi Browns :) yeah ! Please be noted that this promo ends this Sunday ( 22nd August, 2010)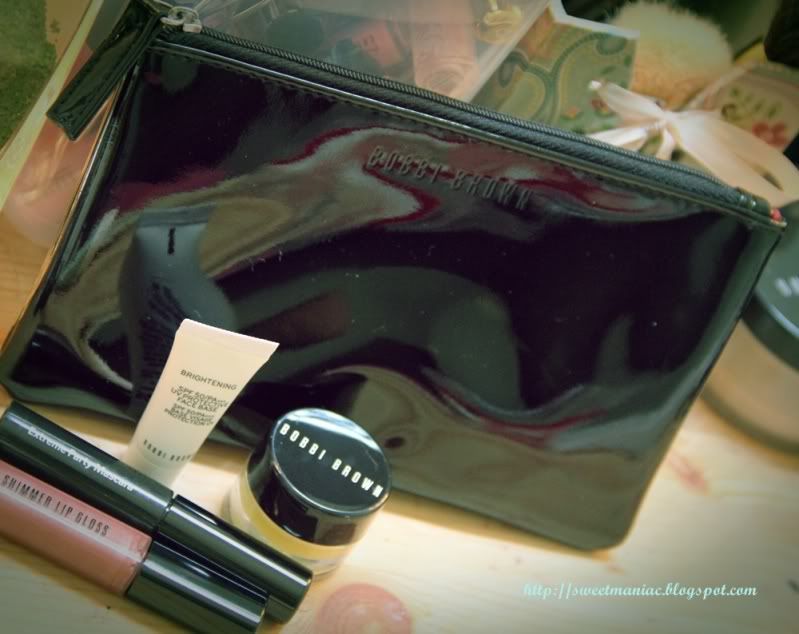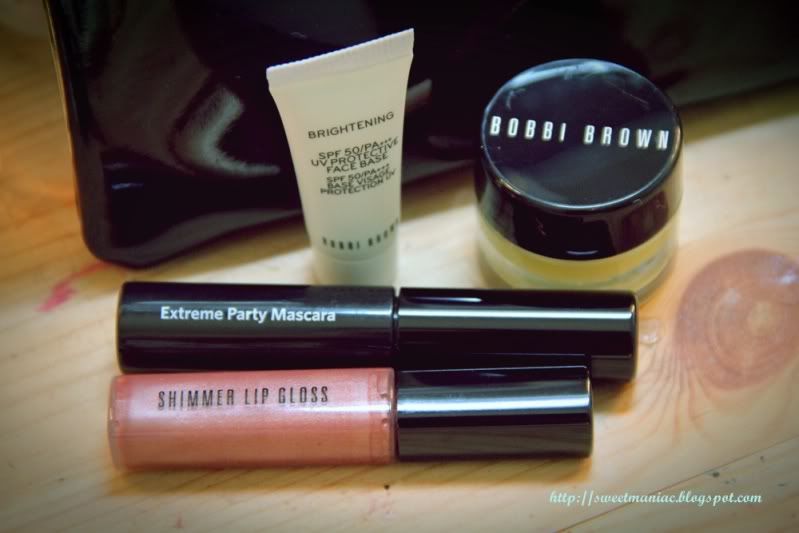 Free samples of face brightening cream and balm cleanser .. a mini size of shimmer lip gloss and a mini extreme party mascara in black. (cool ! that's what I love about BB .. at least they give FREE products after we spent lots of money on their items ! unlike this one "brand" ..the one that Im addicted to .. you know what I mean rite .. hee ~)
This is not part of the collection ...but since I bought this along with the other stuffs.. so why not, I just tell a lil' bit about this face base.. which is impressive ! Bobbi Brown Vitamin Enriched Face Base (50ml, RM180)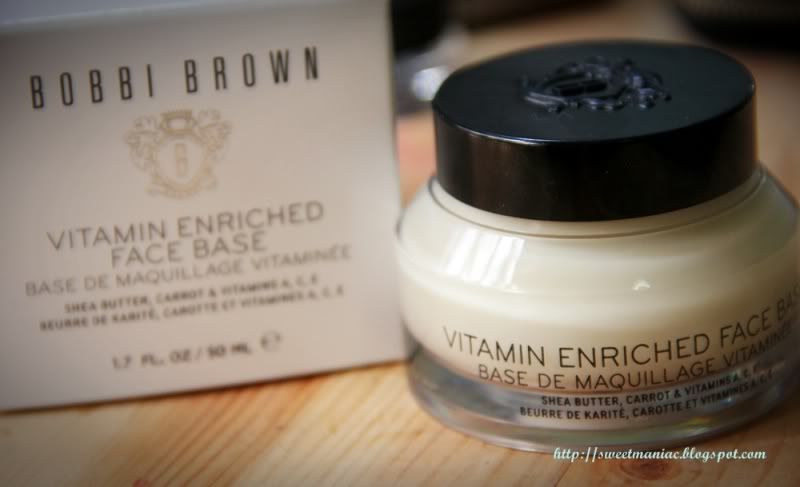 I was actually looking for a good night cream since my skin is extremely dehydrated due to fasting). My normal skin type is combination oily + dry. So I asked the MUA at BB ( never tried BB skincare before), whats her best recommendation.. so she gave me this. Err .. I was reluctant to take this at first since its not really a "night cream" ok.. its a face base ! but since she said that it can be worn anytime as needed.. so I just confidently grab this ( I knew that its a best seller.. so im not afraid to give it a try).. and I must say Its great ! If you have problems with drying skin, give this a try. Im 100% satisfied with this thing .. my skin is sort of back to balance -- to normal again :)


"
A Bobbi Brown Best-Seller.
Bobbi recommends this as the first step to prepare skin for the smoothest makeup application. Rich in feel, but never greasy, this advanced oil-free, face formula, with Shea Butter, instantly hydrates, softens, and cushions skin. Carrot Extract and Vitamin A Complex help minimize the look of fine lines and wrinkles. Vitamins C and E help protect against environmental damage. Grapefruit and Geranium fragrances leave a light, uplifting scent on skin. With daily use, skin looks and feels its best. Dermatologist-tested "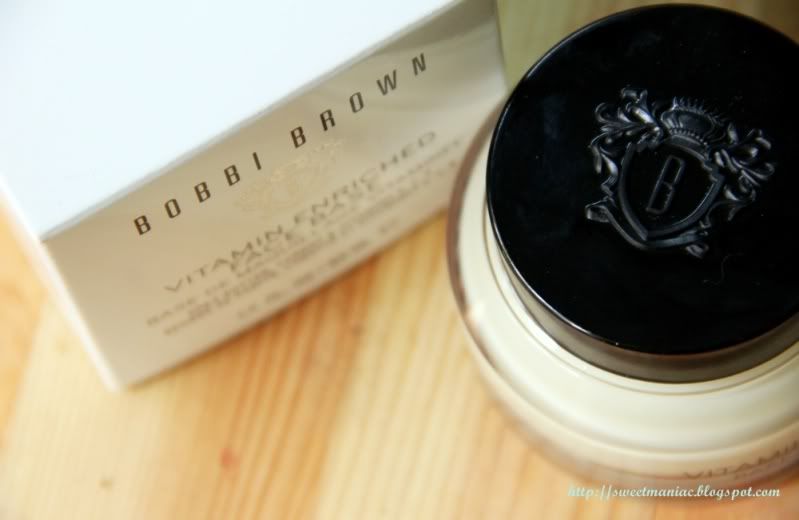 Great for moisten your face without feeling oily / greasy.. yess thats awesome ! It can be a substitute for primer as well .. err.. before the application of foundation to be exact ;) Love this to bits !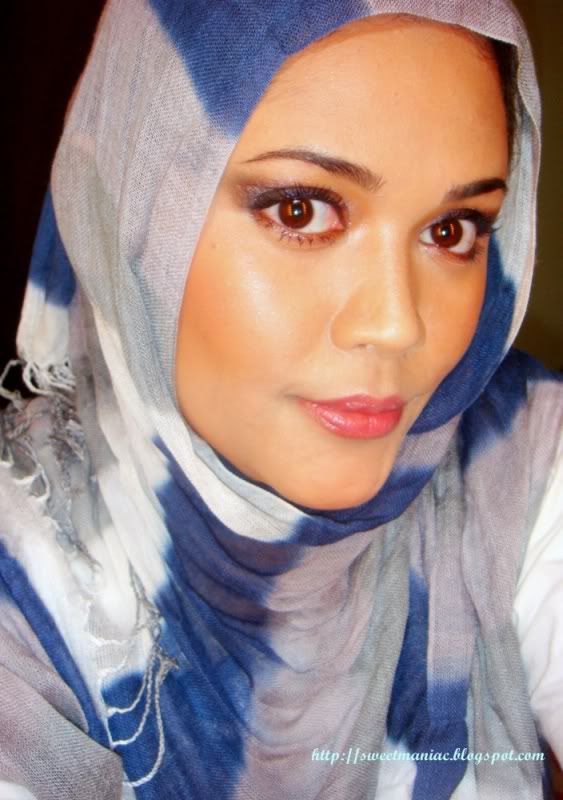 Last but not least .. My version of Denim & Rose Look (More pics to come in the next post)
Ok friends, hope you gained something from this. have a great day ahead.
p/s: Hope its not too late to wish my dear readers, Selamat Menyambut Ramadhan Al-Mubarak and Selamat Berpuasa :)