Im so excited to share this with all the make up lovers out there and to those who are still looking for the perfect hantaran gifts ( if you are looking for a make up set) .. Im still thinking whether to get this gorgeous pretty cosmetics sets in a very gorgeous box or NOT to have this ! :s but its very worth buy, y'know. You can save up to rm130 if you purchase this set. The selling price is RM250 which is worth RM380 .. hmmm
There are 3 beautiful sets to choose from ;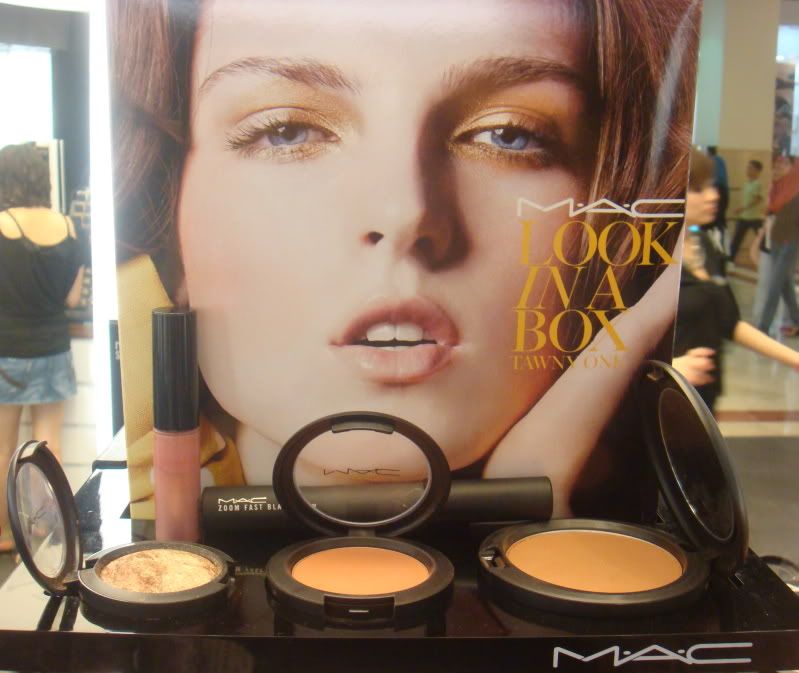 TAWNY ONE ~ for those who loves natural and bronzy look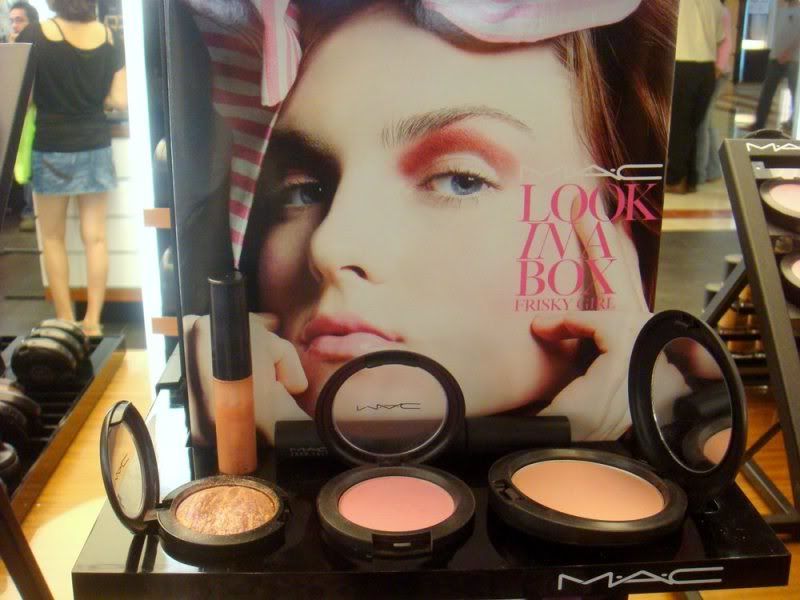 FRISKY GIRL ~ For those with fair skin tone and loves pink !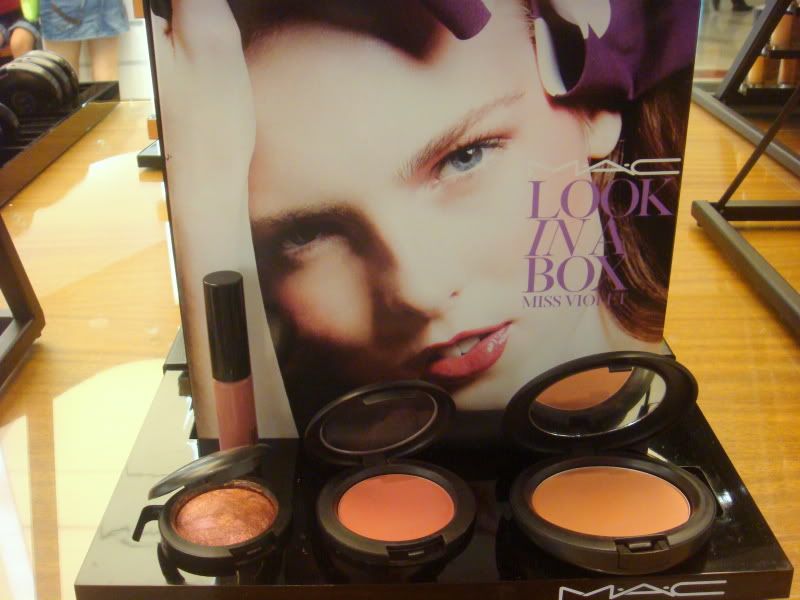 MISS VIOLET ~ For medium-darker skin tone

Each sets consists of a mascara, beauty powder, blusher, mineralize eye shadows and a lipglass !
Im so confused of which one to buy since I love both Miss Violeta and Frisky Girl sets. Both consists of permanent blusher. So why rush isn't it ? What I dont like about the Frisky Girl set is the baby pink "Well Dressed" blusher .. but the "Love Nectar" lipglass (already discontinued) is a gorgeous colour and the mineralize eyeshadow too, is better than the one in Miss Violet
but ...
the blusher + beauty powder in Miss Violet are so tempting ! I dont really like the lipglass though ... ugh !
ok let me have my beauty sleep first .. then t'row I have to go back and swatch ,...think.. swatch.. think think ...think... and decide ! .. or not to buy them at all ! :D