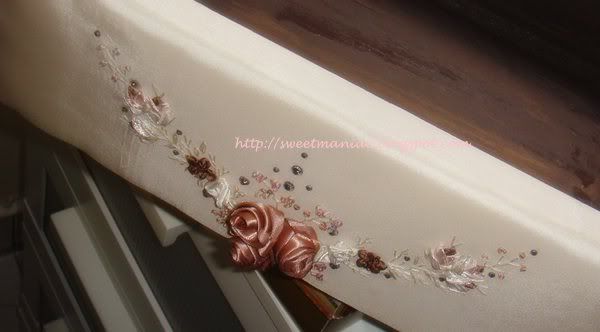 So.. as promised .. here's another box created by me. Its a simple embroidery btw, to save time of course !! ... but I tried to make it look classy by using only pastel colours and I added a lil bit of brown ribbon .. The inside of the box is painted with an espresso brown colour. Less is more isn't it ?
The ribbon roses are actually dusty pink in colour and this box is embedded with swarovski crystals for the glittery effect.
The design of the embroidery in front, is a lil bit longer than both sides ...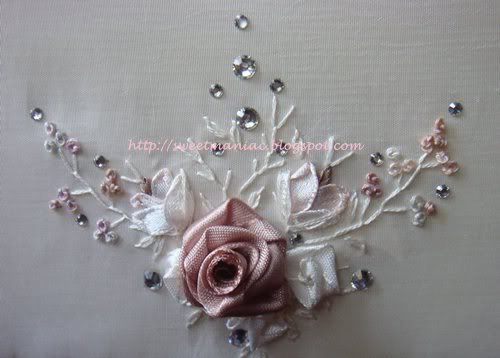 I love adding a few of French Knot stitches in my embroidery design .. coz I think it looks sweet ..
Im planning to make another 8 boxes the same kind ... for rental . So if an English wedding theme is in your mind, and interested to rent these boxes for wedding purpose ... feel free to contact me ya :)