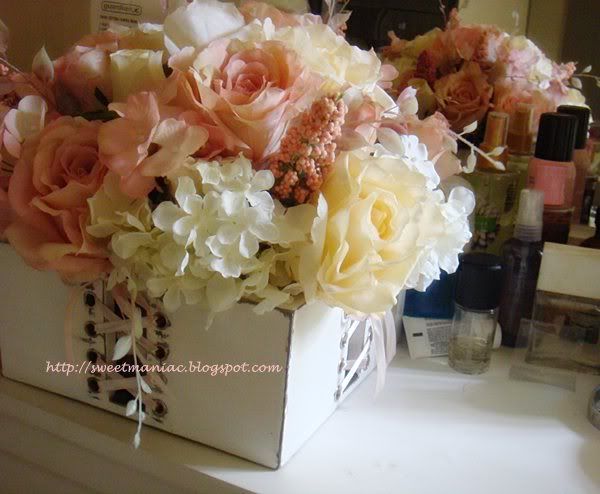 Hi guys , Im back with new updates .. on what I've been busy with these few days. Actually I was working with a few different boxes. Different type.. one is antique like.. a few of embroidered one.. and also with cutey stuff embelishments !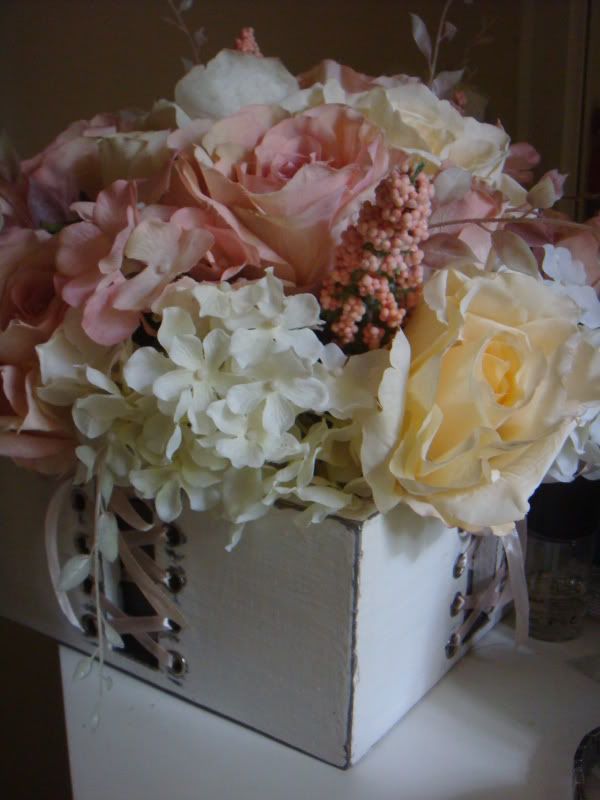 Ok let me share with you this one first .. Its another production of my previous antique wooden box .. the similar one, but with different colour.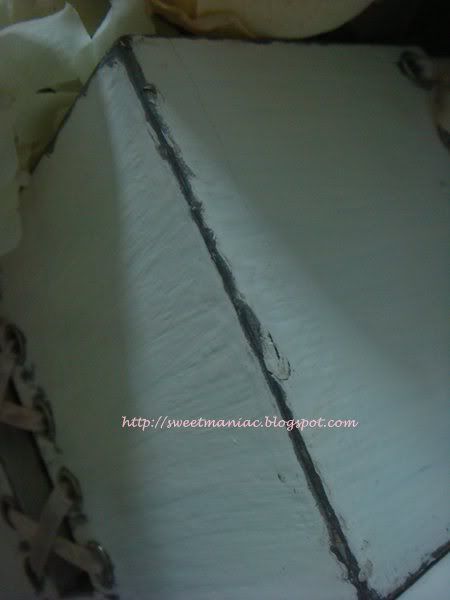 I always love anything white especially furnitures ! So, I painted it white, with distressing effects which appear a very dark espresso colour. I've used very light pink ribbon to compliment the mixture of dusty pink + cream and white hydrangaes in the vase.
So, this is what it looks like when I put it on my dressing table ....
I'll be posting another crafted box soon.. so come back for more updates ! TQ :)