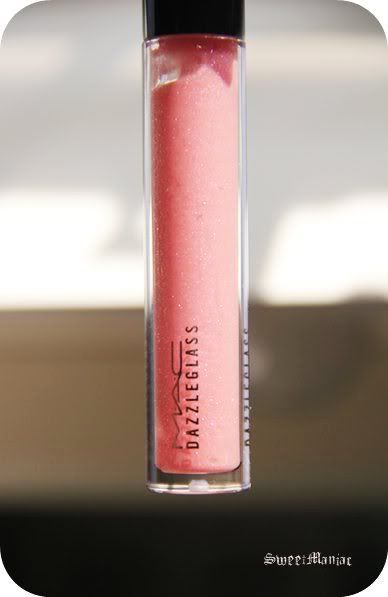 MAC Dazzleglass in BabySparks
Hi to my dear readers , Happy Friday ;) I have Good news for you out there! In order to show my appreciation, today Im doing a giveaway to all my readers and followers. Im giving away one Baby Sparks Dazzleglass from the limited edition M.A.C A Tartan Tale. Just follow simple steps below in order to win this dazzleglass.
1- You must be a follower. Simply click the follow tab on the side bar if you haven't yet become my blog follower!
2- You must submit your entry by leaving a comment in this post and stating why you want to win ! Don't forget to include your email address so that I can easily contact you.

As simple as ABC ;)


Winner will be chosen randomly using the online random counter and will be notified via e-mail. So don't miss out this great opportunity, coz YOU might be the LUCKY one ! This contest opens to international readers as pursuant to your local state/country's laws. ;)
Only one entry/person , and must be submitted by
JULY 10th, 2011 at 11:59 PM MYT.
I will update this post when ONE winner has been selected !
Good Luck ! and have a great weekend ;)
A winner has been chosen ! Thanx all for participating ;)
Congratulations "Cik Puan Mimi" , you are the lucky winner !
please email & give me ur full name+address+h/p for shipment of your won item coz I received a notification error sending email to the stated email add. thanx !
For those who didnt win, try your luck next time as there will be more giveaways from me. So, stay tuned ! ;)