Lately, Im in the mood of doing the embroidery hijab....very grateful! I was once a serious embroider before... coz due to many orders.. so I had to work on that, the whole day, everyday ... never stopped ( except for eating, sleeping and bz with chores of course! :p) and then suddenly I just felt bored just to concentrate on this thing ! Its kinda stressful if you make your hobby as your full time job ! dont you think ? Well .. I do embroidery alternately with other works now, like doing craft projects, practice my make up (as usual :p) ... readings ... watching tv .. and facebook !! :p yeaahh .. these are my regular routine now. But then again, this make me totally stressed out too !! ha ha... coz, it took me about several days.. sometimes a week just to finish up 1 hijab ! So this means: Lack of concentration = Slow Income growth = Minimum shopping Activity = STRESS!! :D In conclusion ... better to be stressful at first rather than to suffer in the end ;)
I've finished with three diff. patterns. One is simple, moderate design and another one which can be considered as heavy embroidery coz its a combination of many diff. stitches and diff flowers.
Here are some photos that I wanna share. Enjoy ! :)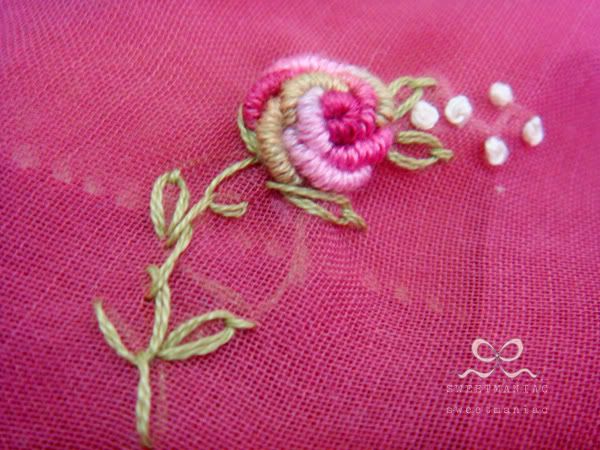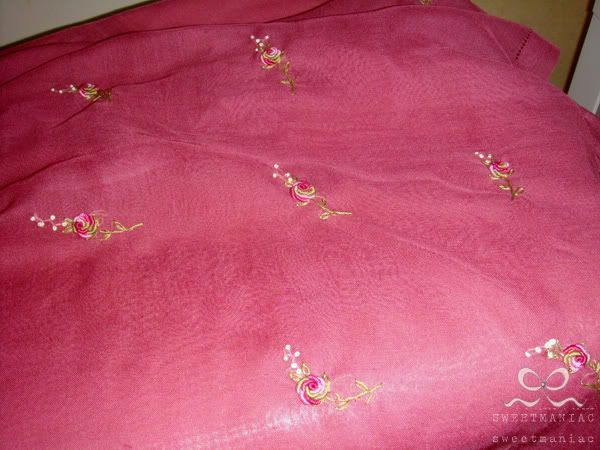 The Simplest One.Scattered Single Rose . Very simple but nice. A gift to a friend... hope she likes it !
The moderate one is inspired by the rose carved earings. I couldnt find the exact pattern over the internet, so here is the closest to the actualy pattern that I saw in a magazine.
A Rose .. In a Rose ...
The back of Hijab ... worn by a model (which is my sister :p )
I aways loveee the combination of roses + hydrangaes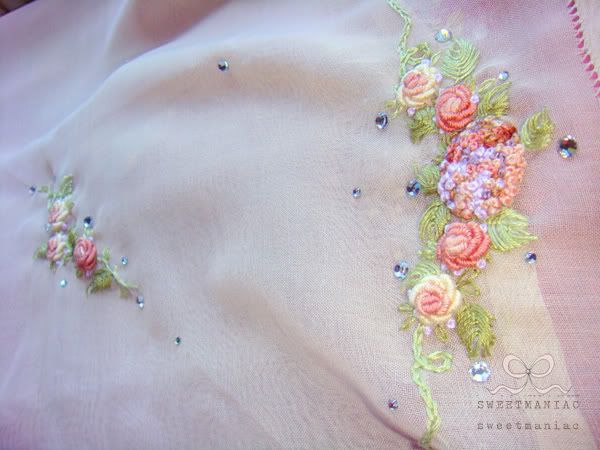 I can play with lots of colours if there's hydrangae in a pattern ...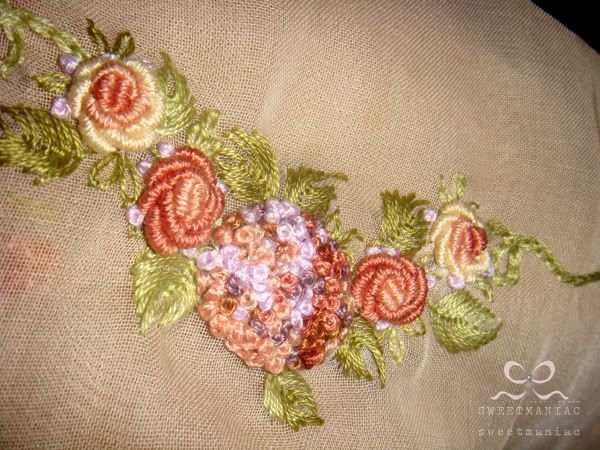 For this one, I mixed creame, peachy colour, some browns, greens for leaves, and purple floss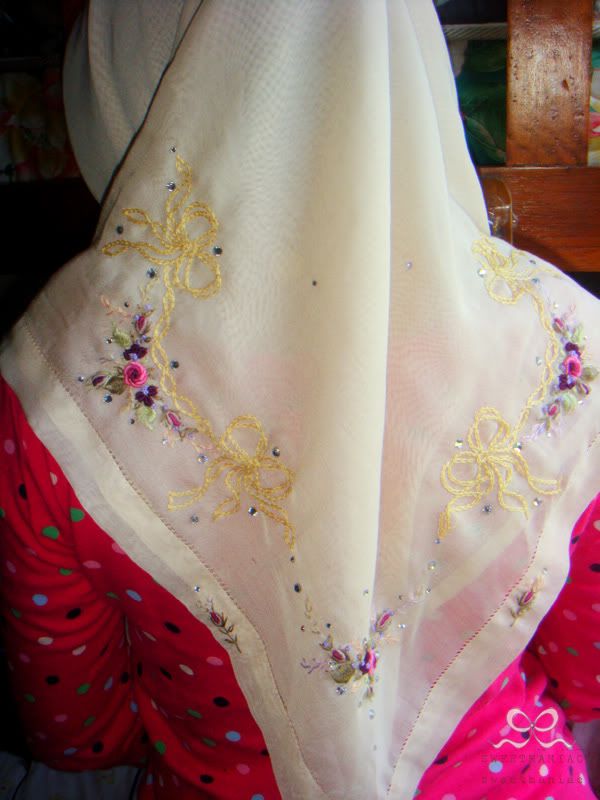 Remember this hijab ? I've already posted a few "in the making of this hijab" pictures, in my previous embroidery entry ... So this is the finished piece after embellished with swarovski crystal beads .... Back view
The front view of the hijab....
Im currently working on another hijab at this moment... so come back soon for my embroidery updates ya ! Have a great day :)