This is my first trial of distressing techniques for the antique look, like most of shabby chic style furnitures... Does it look like one ? hehe. Well this was a trial an error version of the box and trays that I've made where you can view it in my previous entry. I decided to just go plain without distressing for the "hantaran" trays ... due to time constraints.
sorry for the poor quality image coz it was snapped using a phone camera
For this box, I layered the first coat with pink colour and the main coat is greyish blue. It is a multi purpose box actually, where you can make it as a vase and arrange your fav. flowers in it to give any room in your home an instant lift, bright and romantic enviroment :)) or .. make it as a storage box to organize your stuff! Its also a great idea to display some of your fav. books in the living ... or in the guests room ... for their reading pleasure...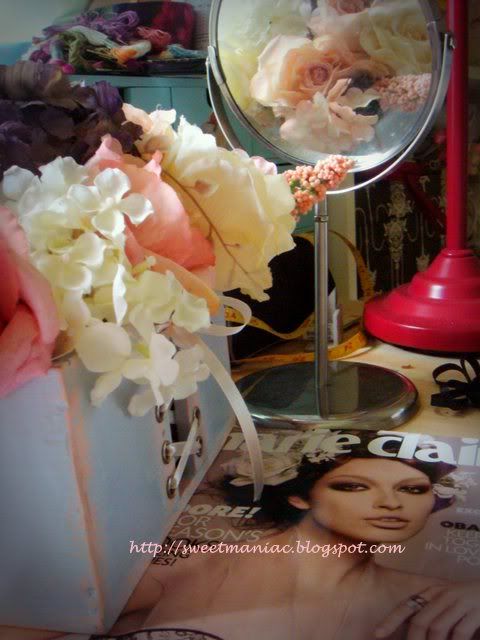 To add : I always adore the shabby chic style interior deco and I'm dreaming to have a country cottage style house someday !! amin