Hi ya'all. Without any shame, Im here to share my birthday present received from my beloved hubby on my birthday ! lol. Yess, today is my birthday yuhuu. Im getting old .. another two years before turning 30 ! :(
I just spend my quiet, quality time with my dear hubby *sobs* what more can I expect ? Thats the most precious gift of all, being with my other half on my special day ;)
Well, last night he suprised me with this EDT, the one that Ive been longing to have ;) *happy* .....I cant afford to buy this myself since its almost RM300 for 50ml bottle. poor me ;( In fact, I dont think I would spend much on a perfume coz Im not really a perfume freak. I was 20 if Im not mistaken, when I bought my first designer perfume. Its Michael Korss, and I still have that about 90% left ! ;D I dont really wear perfume that often ... ermm except for Mademoiselle by Chanel. That is my most fav. perfume ever ! I would repurchase again and again and again !
Ok back to this Narciso thing .... why I love this perfume ?
First thing, of course the scent

: Its a floral woody musk fragrance for women. It contains notes of orange blossom, amber, musk, vanilla, osmanthus, woodsy notes, vetiver which smells so soft, feminine and seductive ! ;) (that is maybe the reason why he bought me this ;p)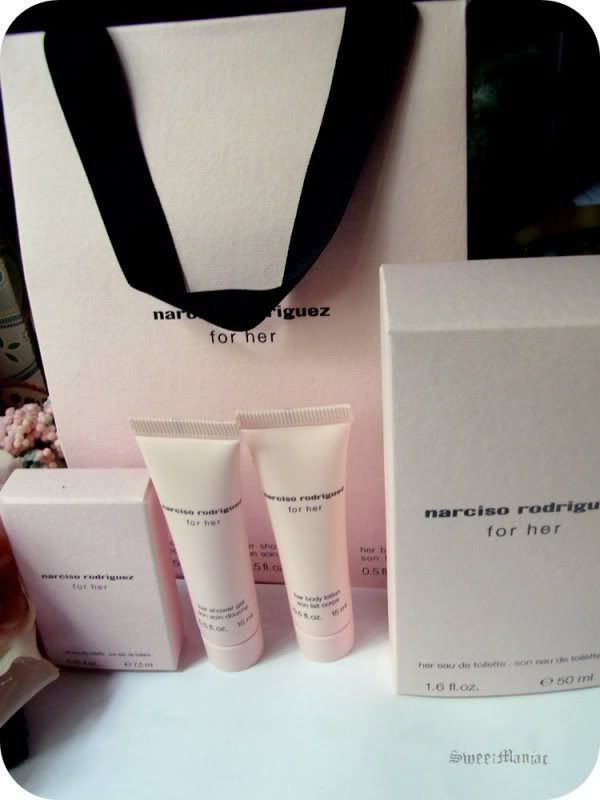 The EDP came along with its miniature perfume, her body lotion(15ml) and her shower gel (15ml) in a special adorable gift bag. Love !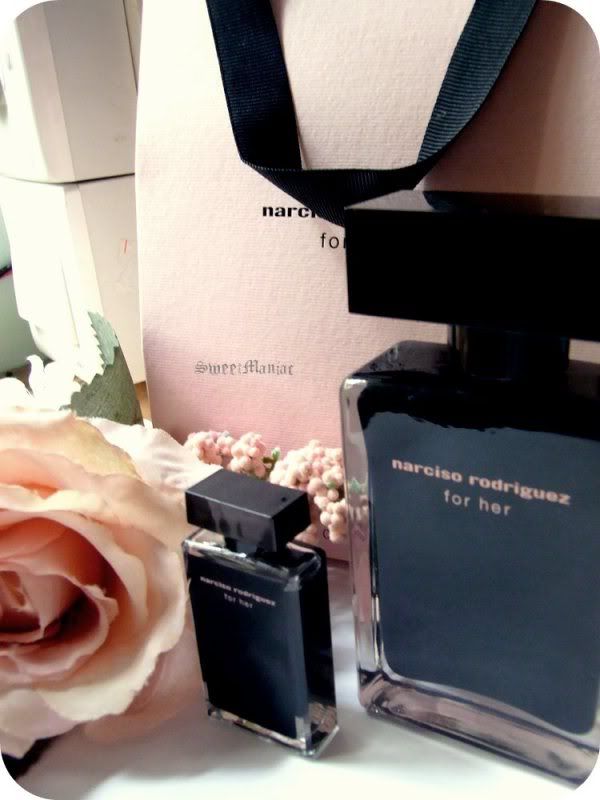 Secondly is:
The bottle packaging, very sleek and chic...very simple .. packaged in plain square black bottle with a baby pink initials in pink outer box. Yess, Less is more !
I dunno what else to say ... but
thanx hubby !! ;) Im so in love with this perfume
created by Christine Nagel and Francis Kurkdijian ! awww . xoxo
p/s: what more important is ...I thank Allah for everything He's given me ;)