I'm pretty xxcited to share with ya'all these special gifts that I received from MAC. Thanx to the manager !! :) Im sure you know why I got the gifts right *wink*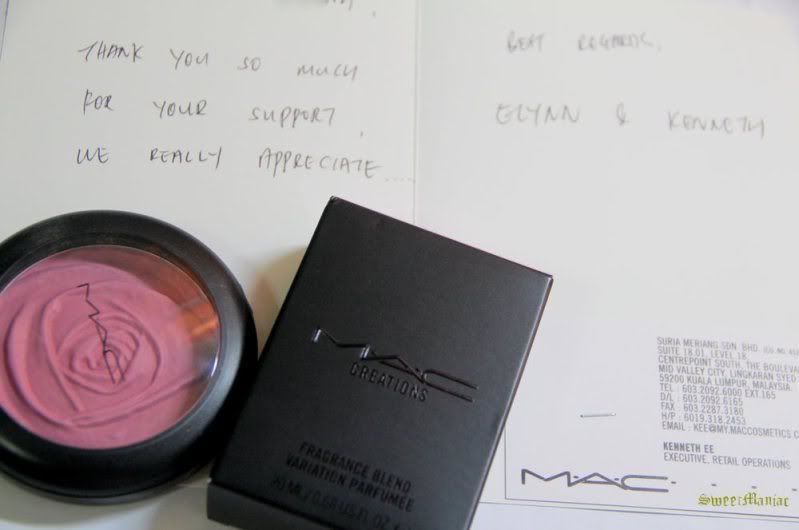 I got 1 beauty powder, Summer Rose ( From the Rose Romance Collections released Feb, last year if Im not mistaken) and a Perfume (Hue-Pinkaura), also a limited edition stuff from the Spring Colour Forecast (released Feb, this year). Unfortunately ......................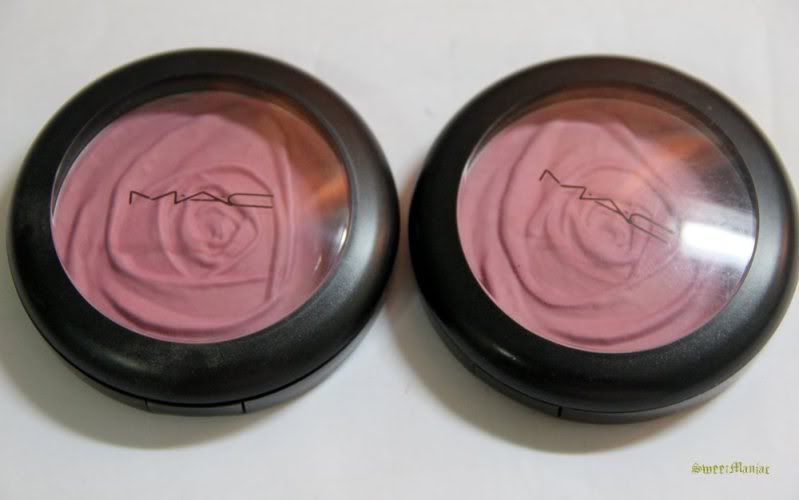 I already own the beautiful carved rose beauty powder !! So, now I have two similar items in my collections .. uh-huh.. and too bad I dont really wear this , coz the colour doesnt really show up on my skin. Its a gorgeous colour btw .
Love the carved rose soo much ! Well, I could just look at this all day ;p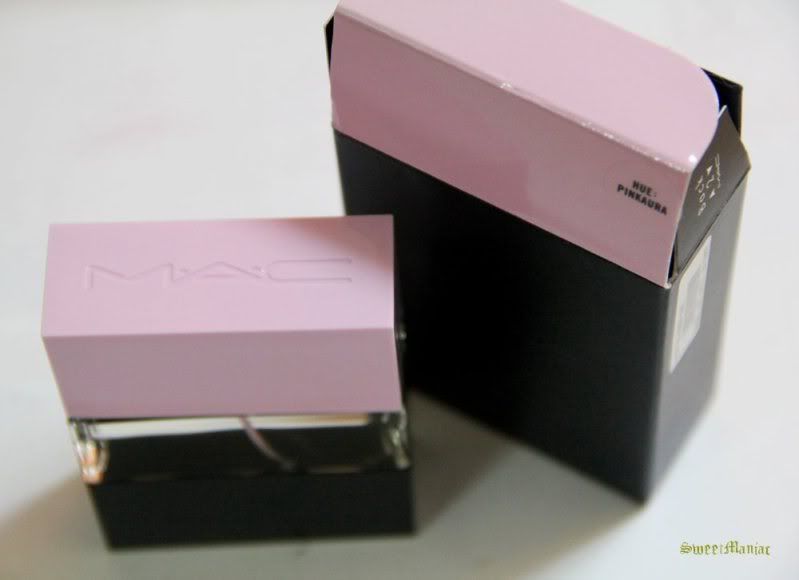 Never tried any of MAC's perfume before ... Im so happy to receive this.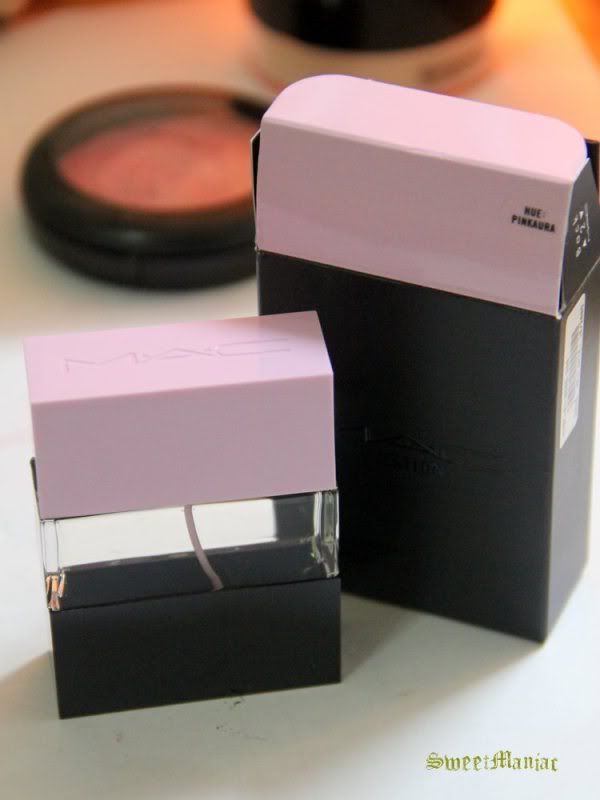 Its a square bottle with black on the bottom + lilac-ish colour of the cap. The main note of this fragrance are freesia, black violet and magnolia petals + citrus which gives pretty flowery and very sweet smell.
Love the scents but I realized that the staying power is not so good. But who cares ? I got this for FREE hehhehe :D
Till then...
Happy Working guys :)