Here is Part II of my MAC Venomous Villain Beauty Spree ...
Lets see some other pretty powerful product swatches.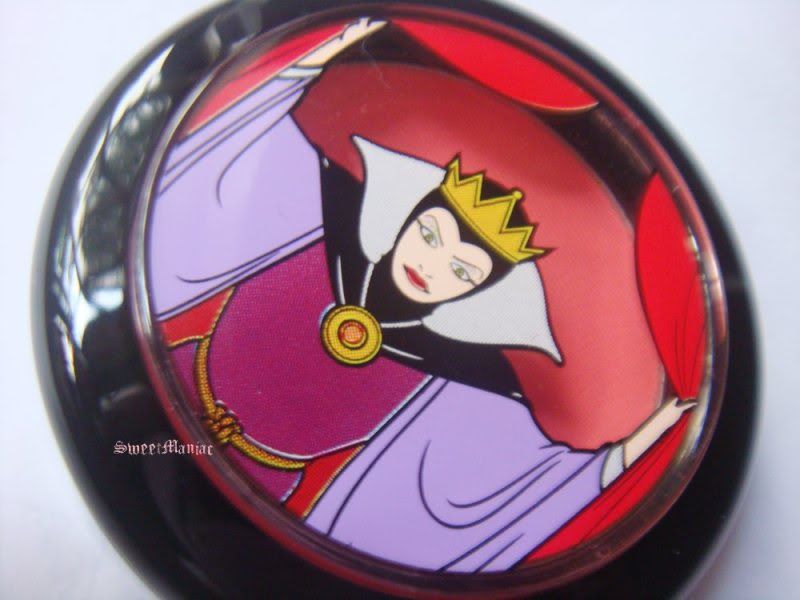 Bite of An Apple blush from the Evil Queen collections. It is said to be the best blush MAC has ever produced by the senior Celebrity Make Up Artist in Hollywood. Its a soft coral pink hue that mimics the original flush when we blush.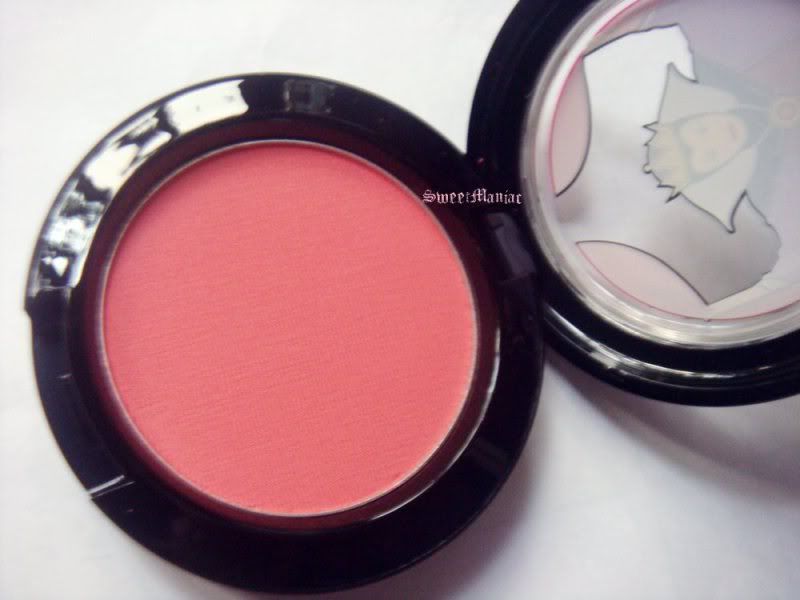 It looks really bright in the pan, its super pigmented and its a matte texture... but it can be build up from light to brighter shades. WARNING ! Dont you ever wear blusher like you are going to do a show at the sarkas ;p Apply using a fan brush. If you take it by a fluffly brush ,just tap it off on your palms first before applying on the cheeks. Can use your light hand applying couple of times on the cheeks for natural look.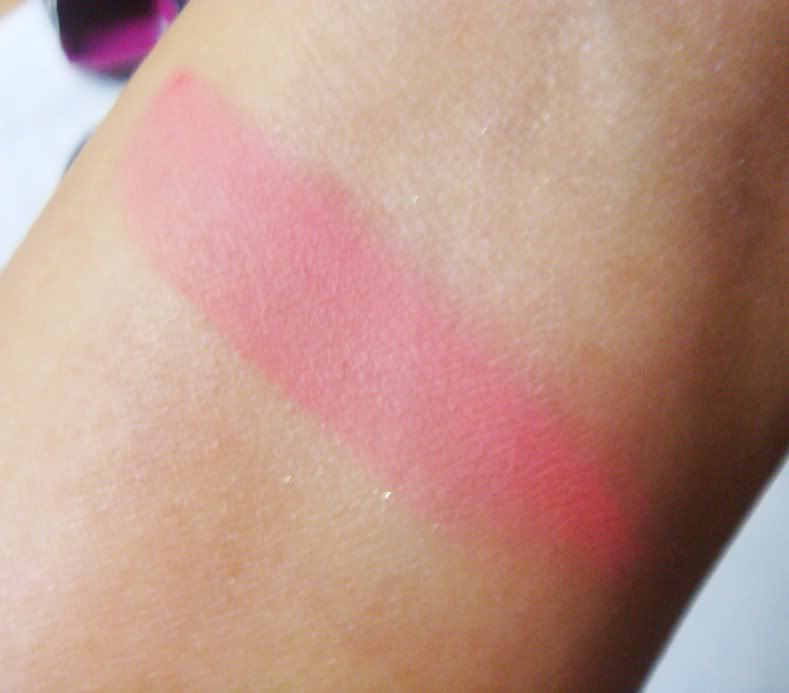 Its super pigmented corally like pink which suits fair to darker skin tone. Im glad that Ive added this in my blush collections ;)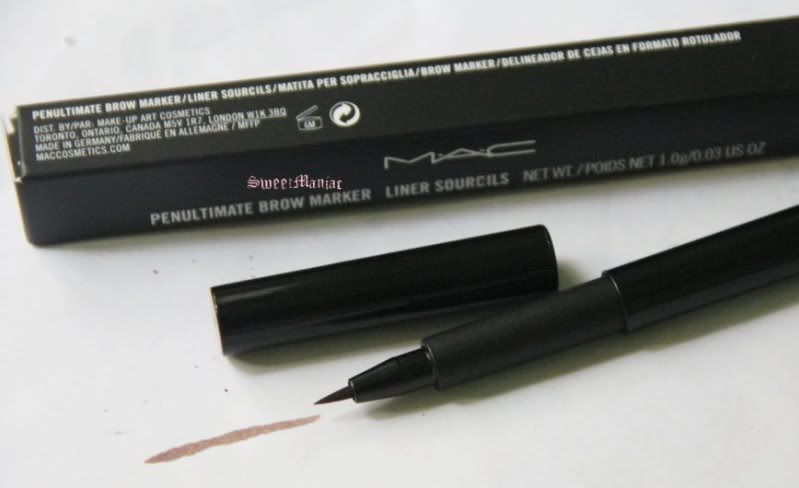 Penultimate Brow Marker in Universal, is absolutely great for a busy girl on the go. Its a universal shades of brown, like a chocolate hue. I dont really like the colour coz its like more to reddish tone. Since I have very black eyebrows, this would darken my brows a bit more .. I once read in a makeup book, the makeup artist use a 'yellow' eye shadows to colour the brows. Can you believe this ? Please do! .. coz from the colour formula itself ... black + yellow = brown ! Amazing tips, isn't it !
Well, back to this thing. The tip of this pen is like a calligraph pen which glides on smoothly great for doing a strong brow. I think this is not the best tool for those with very thin and sparse brow coz it applies wet and look so unnatural on its own. The great thing about this product is, its not smudgeable and it appears to last all day ;)
I did a look using almost all of the products from this collection ...taraa..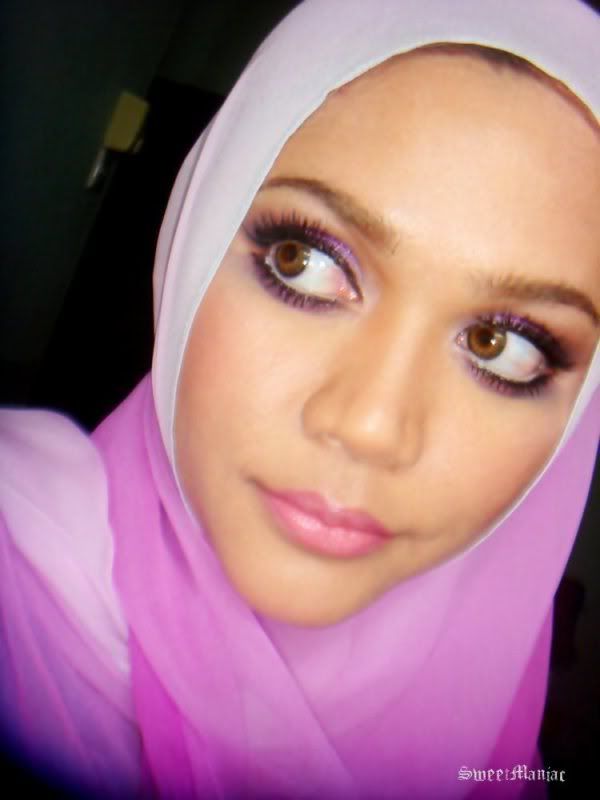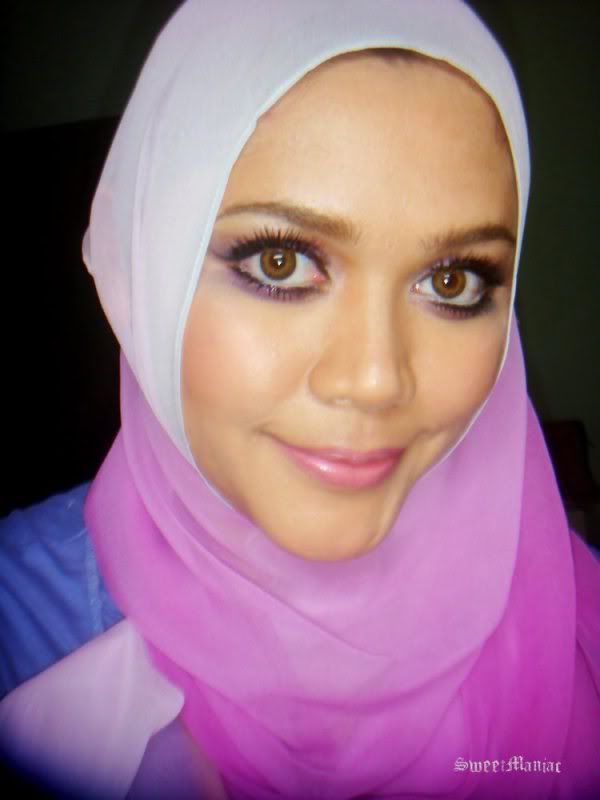 This eye makeup is great to make your eyes look bigger ! Read more to know how I did this.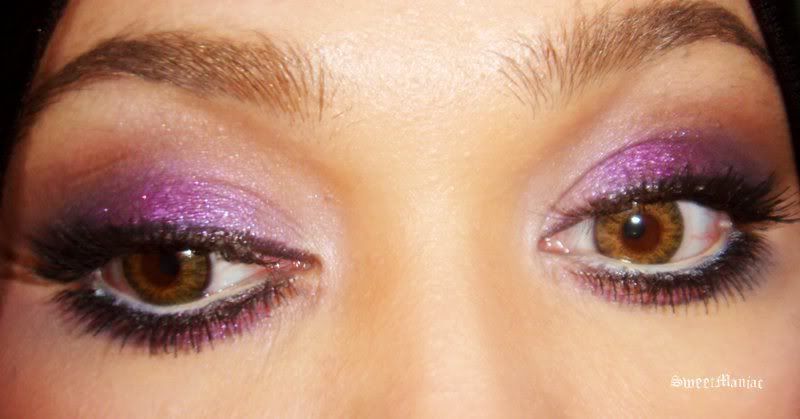 Using the mineralized shadows ( My Dark Magic), I applied the purple shadows wet, using a synthetic brush just onto my lid 3/4 towards inside but leave the inner corner for highlight. Any frosty colours would be great as a highlight. I tapped on the darker shades of purple colour from the same pan on the outer V and blend with the previous colour. To tone down the deep purple colour on the lid, I used a brown matte colour onto my crease.. a lighter brown to blend the purple ( I used Cork - MAC) and a darker brown also matte shades (Espresso-MAC ) to deepen the colour. Ricepaper by Mac ( my most fav. highlighter colour!) is used to highlight the browbone.
The false lashes on my bottom eyes were not properly attached !, Yess I knew, .. but I didnt bother to fix it up .. I was K-Kinda Lazzyy ;p Before I put on the bottom falsies, I draw a thin line with black pencil along the lashes, and smudged ! On the bottom lashes, I simply put a bit of the same colour shadows as the lid and narrowed it a bit on each end. I didnt joined the eye shadows on my corner eyes,( the bottom with the upper eyes) coz I think this can make the eyes look more bigger.I used a cream colour pencil in my waterline instead of black.. coz this will also help the eyes appear bigger and brighter.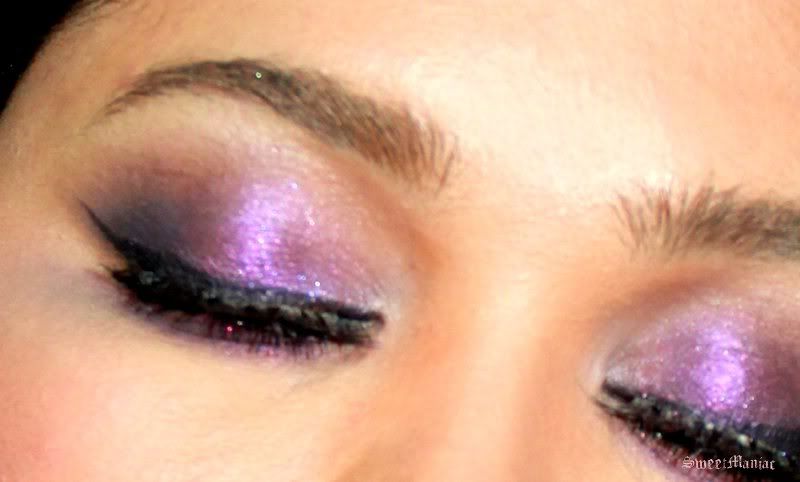 Love the super sparkly mineralized shadows ! My winged liner is achieved by using my fav. gel ink liner, MAC blacktrack fluidline.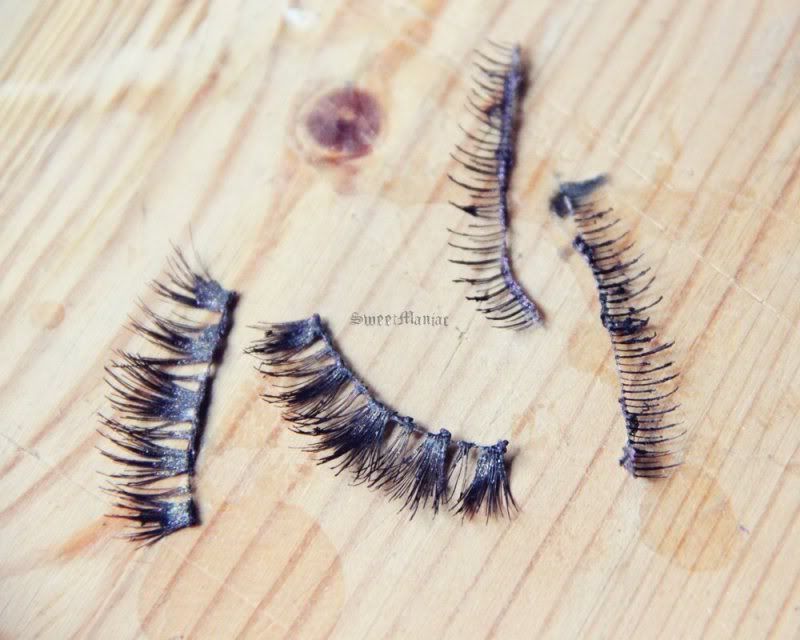 The false lashes used in this look, #43 by MAC and some cheap lashes for the bottom eyes. I usually clean it up using tweezers to take out the sticky glues. Take a cotton bud with some eye make up remover, and gently swipe the falsies to remove any sign of black mascaras away.
The complete look. Love the lip colour ? At first I applied the violetta lipstick but it turned out very gothic and dramatic.. so I rubbed it off and applied the Innocence, Beware on top. I guess, the colour a bit mixed up together so it turned out quite purply pink.
Till then. Hope you benefit something from this ;) xoxo