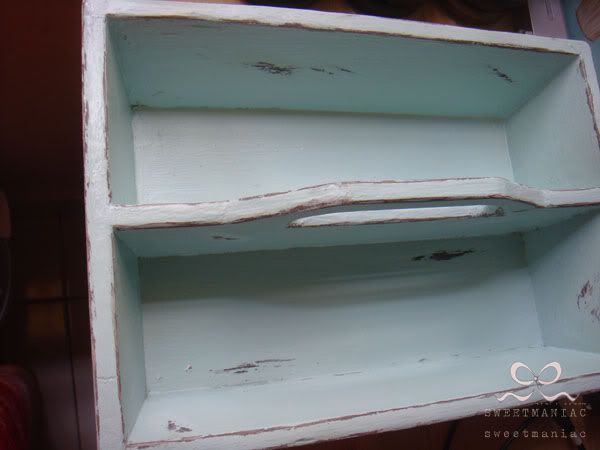 This is a new product from my hubby ... handmade, purposely for cutlery for sure.But saddenly for Him coz .. guess what ? I wanted this to be my MSFs and compact powder organiser !! hehehe :D It seems like my Msfs are getting crowded so I have to find something else to store 'em. I used to organise my MSFs in a box type made of a plain chip board. To see my previous kind of organizer for MSF and Blusher ...
click here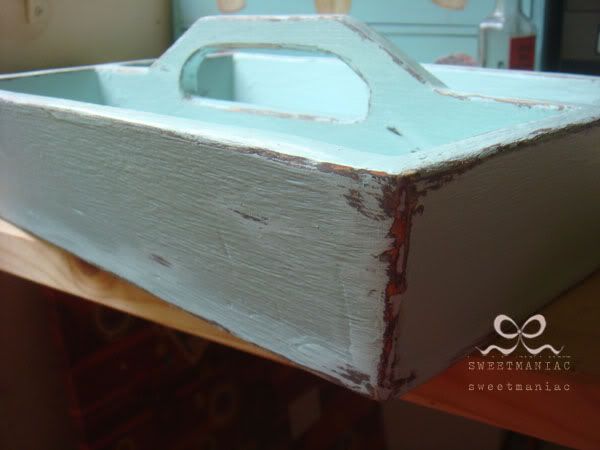 Im so in love with Shabby Chic style so I prefer this one to look antique too ! :)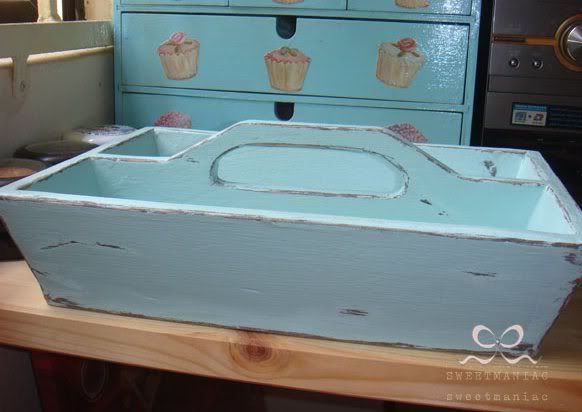 Love the way the MSF are organized in this cutlery tray...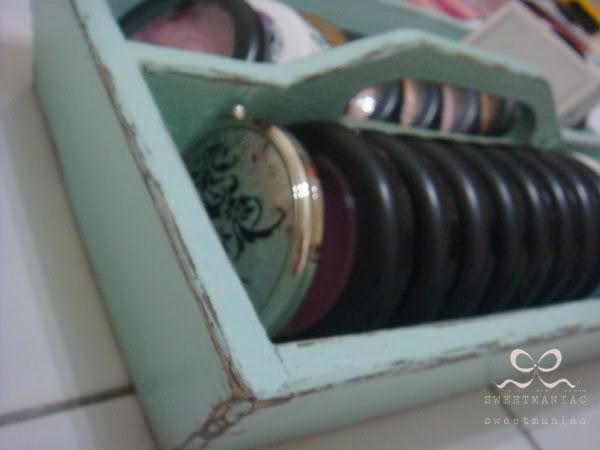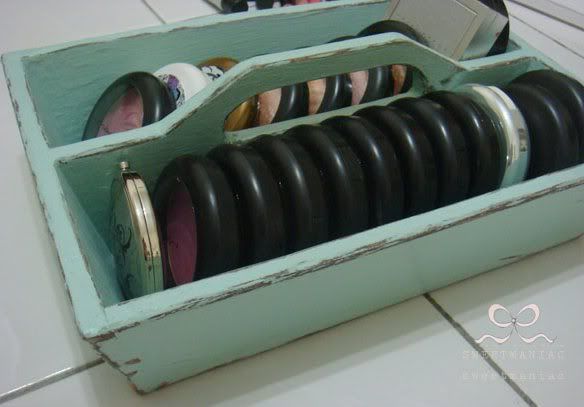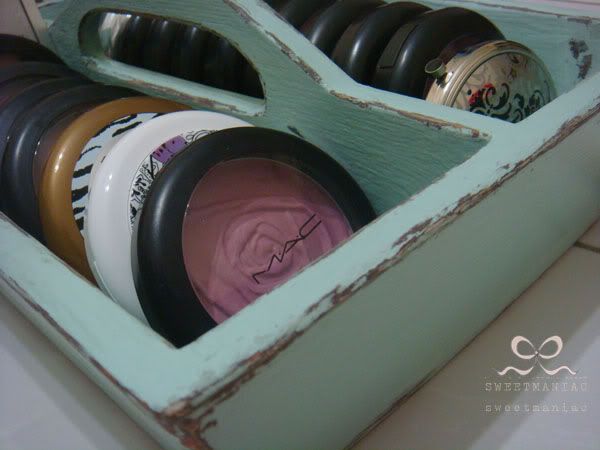 The size is quite large that can fit about 12 MSFs on each side ...
This cutlery set is inspired by the one I saw in Country Home Magazine .. issue Feb 2009... but I know this kind is already common.... but I love it ! Less is more :)