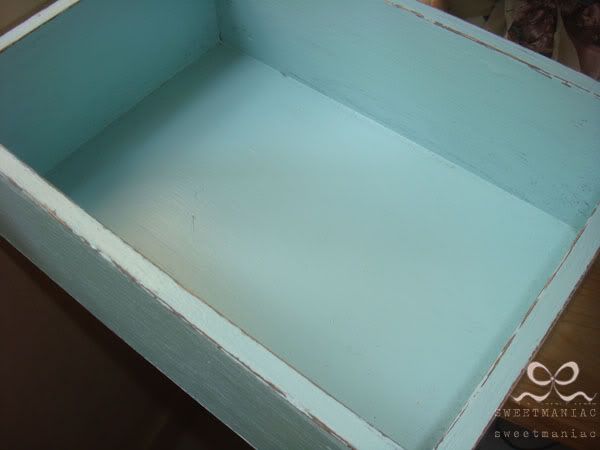 Remember I mentioned about the three different boxes that I made ? Nope, actually my dearest hubby who did the woodworking and I did the decoration part ! hee hee. This is another one .. huhu. The first was the distressed one, ribbon embroidery and this is with cutey embelishments! but this one I wanted the box to look cute and girlish so I added a lil bit decorations in front with diff. sorts of cutey buttons and ribbons .. of course !
These can be found at craft stores
This is a plain one before decorating it with buttons. I painted the first coat with dark espresso colour so that it will appear after its been distressed.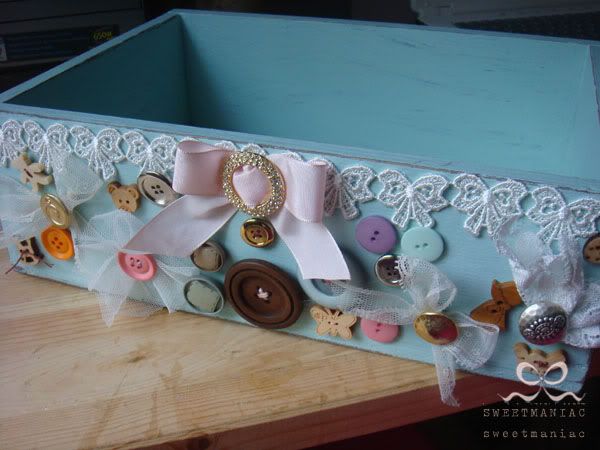 It seems like I cant neglect the distressing part coz I love anything looks antique!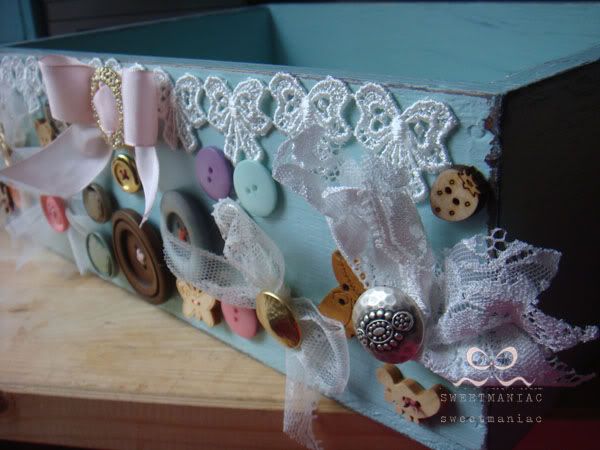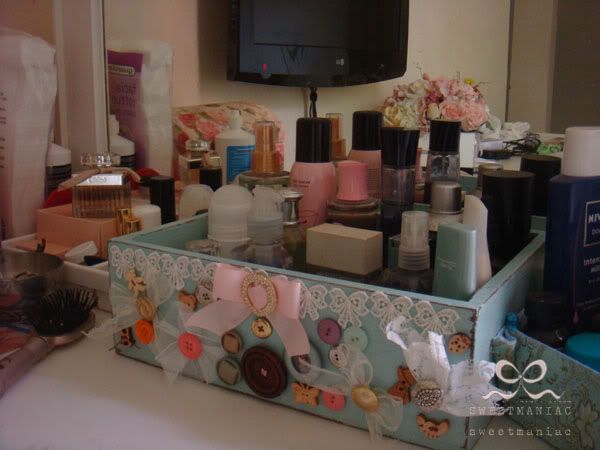 I organise my perfumes in this box and put it on my dressing table :)