Photo credit: Temptalia.com
See more info on Mischief Makers at the greatest blog on beauty products ever,
here
!
I got only two sets of the Mischief Makers coz I've spent a lot already on Baroque Boudoir :p So, no choice then .. have to choose the best and the most attractive one for each set !! very difficult task, you know .. hehehe... so I end up buying the 5 Sexpot Smoky Mini Pigments/ Glitters and the natural mini lipglass/lustreglass, 5 sexy shenanigans .. ugghh the name is so weird .. I wonder, who's taken the responsibility for the naming of all the MAC stuffs ???
The regular pigment is 7.5g / 26 US OZ (RM80+) whereas this mini pigment set is of 2.5g/0.09 US OZ * 5 bottles price at RM135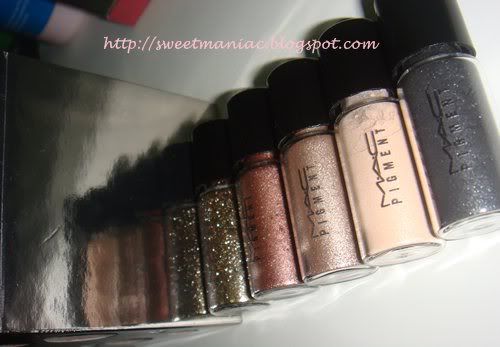 5 Sexpot Smoky Mini Pigments/ Glitter Set, L-R: Glitter: Reflects Antique Gold,Pigements:Chocolate Brown, Sunnydaze, Naked,
Dark Soul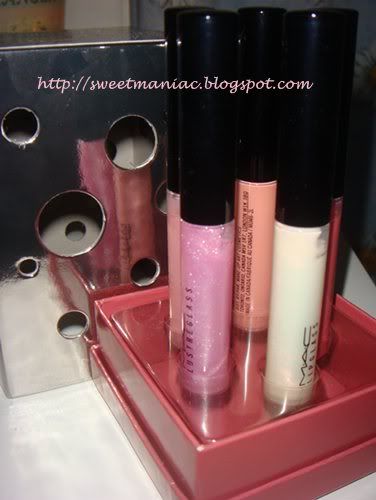 Soft Mini Lipglass/Lustreglass ( 2.4g/0.08 US OZ) each * 5 tubes ... RM 135. The regular tube is 4.8g/0.17 US OZ .. RM63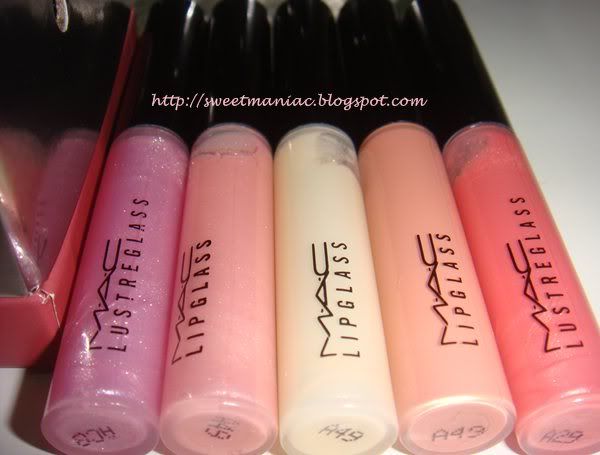 L-R: Morning Glory, Cruise Control, Elle, Poetic License, Ensign